Welcome and thanks for being here!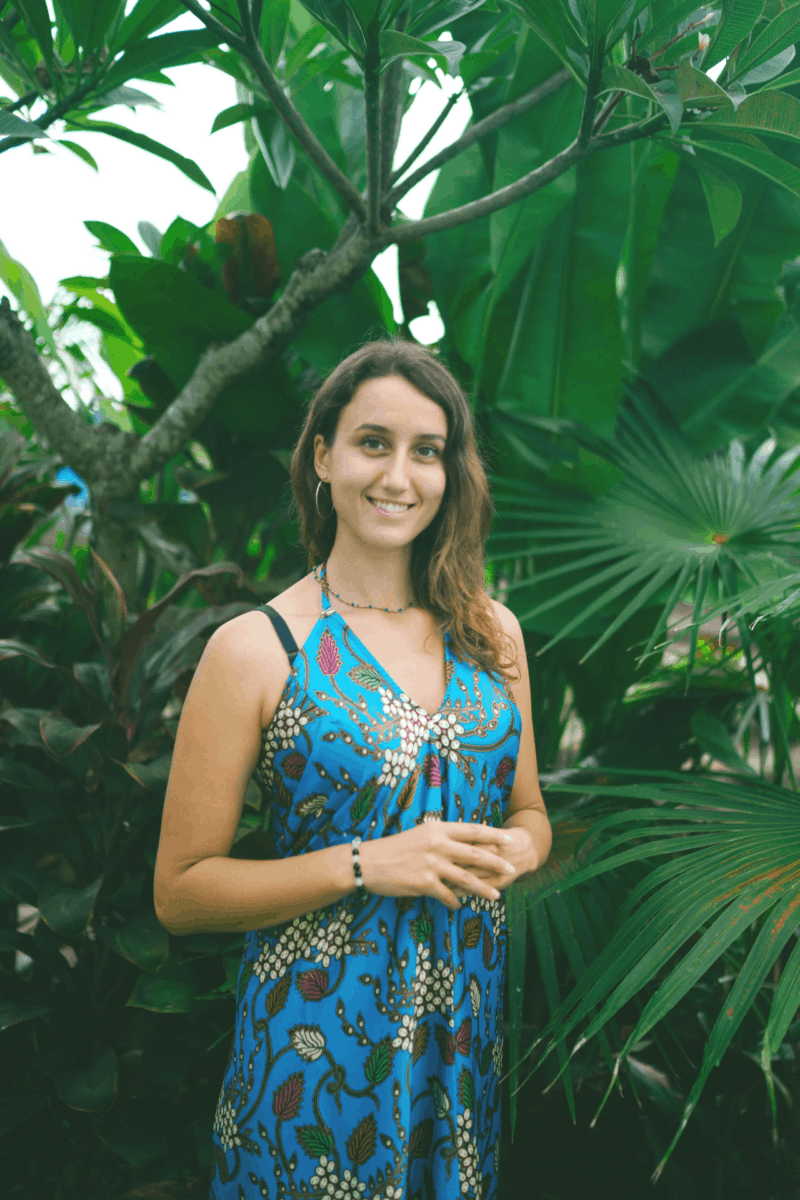 This is a space for you to learn about yourself and create the life YOU want. A life where you feel connected, joyous and free. I'm here to help you navigate your way to a content life and happy personal & professional relationships.
My self-development journey started when I was 12 because I've always felt there is more to life than school - uni - work - family - die model. Not that it's a bad model, but it can feel limiting. And if we grow up unconsciously following models and limitations imposed on us by other people, our life might not feel truly our own. Or we might feel like something's wrong with us. Some people describe it as 'I know I *should* be satisfied with my life, but I'm not.' Or 'if I just fix xyz thing that's wrong with me, I'll be happy'. That's where a life coach steps in.
I know, of course a coach would say you need a coach, right? But the truth is, you need a coach because you cannot apply sustained thinking to your own issues because YOU are emotionally involved in it! I can help you create a life you want because I'm emotionally distant and therefore can painlessly analyse your problems and offer solutions.
To be fair, you could probably solve your issues on your own, it will just take longer. Much longer if you don't have the right guidance and knowledge. The Pareto Principle reminds us to be very selective in where we put our efforts. The biggest improvements will come from focusing on the right issues. We have a finite amount of time, energy, and willpower. Without coaching, people scatter their energy in a hundred directions.
However, my belief is that once you get the fundamental principles, you will be able to coach yourself. So in my work I focus on providing experiential knowledge as opposed to concepts you only understand intellectually. My ultimate goal is to empower you to trust yourself and convince you that THERE IS NOTHING WRONG WITH YOU. You already are wonderful and YOU KNOW what to do!
How It Works
➼ We identify what you want to improve and how you want to feel in your life
➼We identify what you want to create in different areas of your life
➼ You will learn emotional intelligence and NLP
➼ You get to learn and practice body work and trauma release
➼ Discuss the challenges that come up in the process
➼ You get tailored exercises
➼ I support you all the way
Testimonials
Best Emotional Intelligence Coach out there! It was a pleasure to be guided by Rima on my self discovery journey. The techniques used are unique and had a tremendous impact in my emotional health!
BEST COACHING SESSIONS EVERRRRRRRR. I have never felt that I actually needed coaching until I did the
first session with Rima. I mean I didn't even feel that it was a
coaching session, she didn't make me feel that I was a coachee and she
was the coach. It was so naturally coming out of her, even that we
didn't know each other before I was even surprised I could be so open
with her. I really love everything she suggested to me; the body scanning, the
meditation and especially the inner child meditation. I'll work on
them! Also thank you for validating my thoughts, I really appreciate
it!
Rima is an incredible coach! She listens closely and without judgment. She is always looking out for what is best for you. She will speak directly, but with compassion. She has tangible and easy to implement exercises. She is everything you want in a coach!
Rima gave me really useful practical daily exercises and modes of thinking that are very very easy to follow and have helped me with emotional and psychological development and being more proactive with my actions and setting of future goals. Thus it's not just about her 'helping me' but about developing the tools to enable one to help one's self and – what's more – it didn't take a massive amount of time nor book reading nor complicated and exhaustive thinking. It all made a lot of sense – could be done quickly and was easy to do.
My friend referred me to have a consultation with Rima. Our one-time session turned into working together for a course of 3 months. It has brought a huge shift in my personal development. She's very knowledgeable, fun and easy to work with. But what I appreciated the most is that she brought forward blind spots I didn't know I had in my approach to some of my personal and professional relationships.
Working with Rima was a game changer for me. I have 3 brothers but no sisters in my family so women never made any sense to me. Rima feels like an older sister which is exactly what I needed. I feel like I can ask here anything no matter how silly and this has helped me to be way more comfortable with women in general.
Subscribe To Our News!
Get My Latest Articles